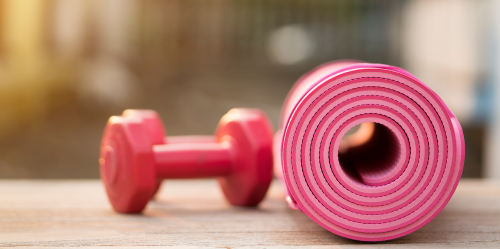 How to get back into a healthy routine after summer vacation
For most of us, summer vacation is just a memory that is fading away. However, what will not go away that quickly is that one of too many "gelato" you enjoyed in that warm summer evening. Indeed, while summer is a great time to unwind, spend time with friends and family, travel and enjoy life, we often find ourselves overindulging with food and drinks and skipping workouts during summer, which is quite understandable and normality.
Do not be too hard on yourself. Let those memories remain as sweet as the summer. We can always get back into a healthy routine after vacation. The good news is that no matter how horrible you have sinned during summer and summer vacation, your body is resilient and knows how to heal itself. You have to help it a little.
So, let us get healthy together! Here are some simple tips that you could follow:
Cut back your sugar intak Take a temporary break from all the sugary food. Try drinking tea without honey, or add just a half teaspoon of sugar in your morning coffee instead of usual two. Try to eat proteins, fibres, and healthy fats. But remember - mindfully choose which treats you want to enjoy and always be moderate.
Drink lots of wate Drinking enough water is essential to help your body to filter out toxins. If you have trouble drinking plain water, try sipping on warm teas. You may try mint, ginger or chamomile. They are all known to soothe and relieve digestive problems. Green tea is great for detoxifying the body too.
Eat raw vegetables with every mea Fresh veggies, especially green ones, are doing wonders to our bodies. Vegetables are rich in vitamins and minerals. Veggies also keep our digestive tract healthy. Greens vegetables like broccoli, kale, or spinach are very healthy. But if you don't like them, just eat veggies that you like. You don't have to force yourself onto anything. Grab something that you like. The effect will be amazing either way - greens or not greens.
Start exercising. Last but definitively not least, you need to get that body moving. Exercise has many health benefits including helping to lose and maintain a healthy weight and reducing the risk of many diseases. It will help speed up the cleansing process too, so get it moving. You can start with short brisk walkS after dinner and then add some cardio exercise too. It will help you boost your metabolism. Whatever you do just start slowly on your exercise routine. You're more likely to form a good exercising habit if you ease into exercising. Also, if you exercise, you are more likely to stick with the healthy eating plan you've just started. So start walking, do yoga, go to the gym. Your body will thank you.
Getting back into a healthy routine after summer vacation is a mental and physical challenge. These are just a few ideas of what you could do to feel healthy and energetic again. Never give up, be resilient and you will succeed.
Stay healthy!
Back to Moodboard